on clicking the link, the following screen will appear: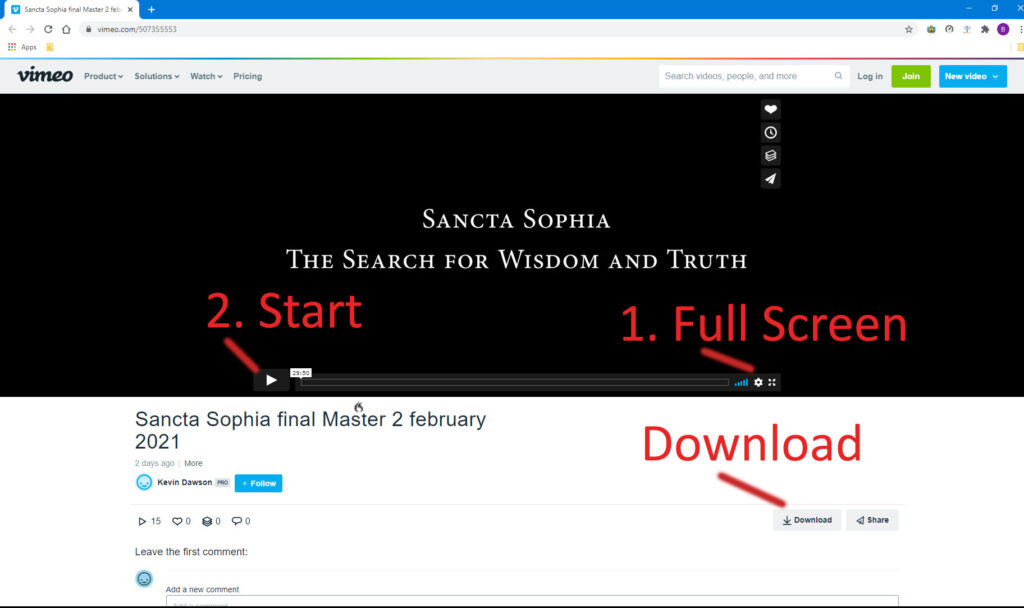 clicking on that symbol give you the full screen
clicking on that symbol starts the video
clicking on download enables you to save the video to your device
troubleshooting
if when you 1st click the link to the video the following screen appears, click the X on the top right hand side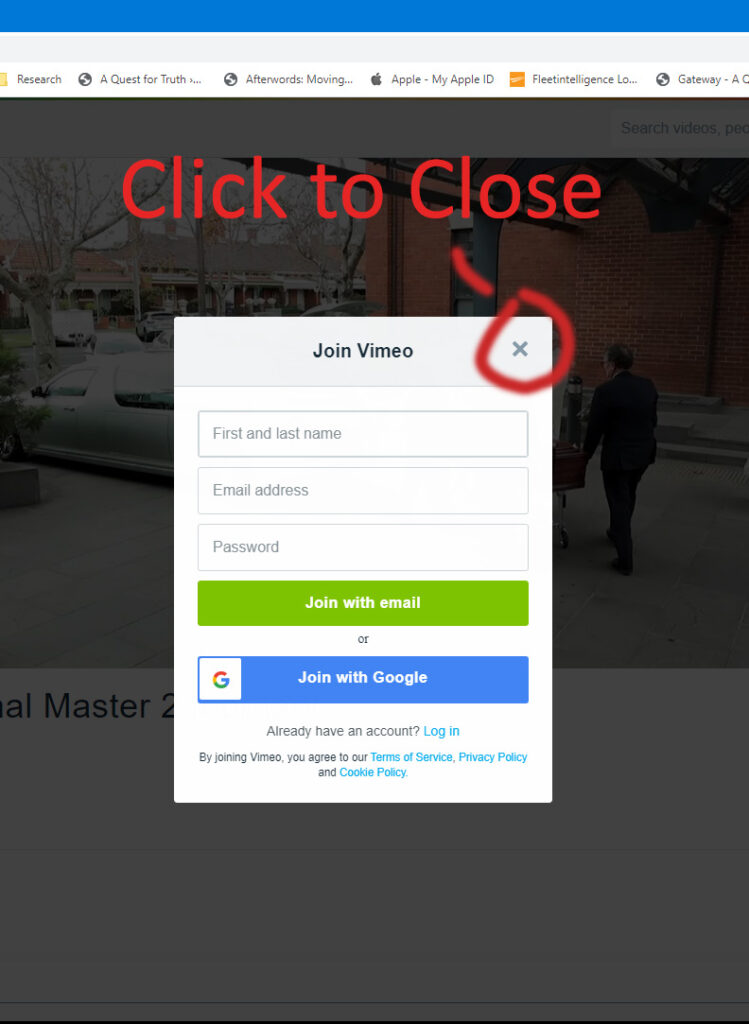 if it keeps popping up. Close your browser and click the video link again.
If necessary repeat the process until the above screen no longer appears.
If you still cannot access it for any reason please call me on 0429 045 132
Blessings
(Rev) Bruce Charles